Sep. 22, 2022
IEEE Standards Committee has successively issued three PoE standards: IEEE 802.3af standard, IEEE 802.3at standard, and IEEE 802.3bt standard in order to solve the adaptability problem between power supply and receiving equipment from different manufacturers. What are the differences between the three standards?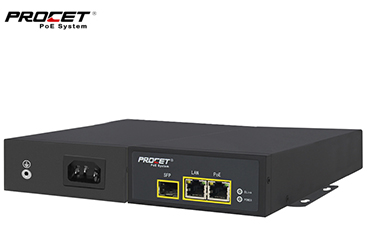 In June 2003, the IEEE 802.3 Working Group formulated the IEEE 802.3af standard, which, as an extension of the Ethernet standard, has made detailed provisions on the power supply, transmission and reception of network power supply. For example, the IEEE 802.3af standard stipulates that PSE devices need to provide up to 15.4W DC power on each port.
Because some power in the cable is dissipated, only 12.95W is available for the powered equipment. In October 2009, the IEEE 802.3at standard was born to meet the needs of high-power terminals. Based on compatibility with the 802.3af standard, the IEEE 802.3at standard provides up to 25.5W of power to meet new requirements.
In September 2018, in order to further improve PoE power supply and optimize the standard, the IEEE Standards Committee issued the IEEE 802.3bt standard. The IEEE 802.3bt standard further improves the power supply capability. Type 3 can provide up to 51 W of power supply, and Type 4 can provide up to 71.3 W. In addition, it also includes support for 2.5GBASE-T, 5GBASE-T and 10GBASE-T, expanding the use of applications such as high-performance wireless access points and surveillance cameras.
Generally, the power supply technology corresponding to IEEE 802.3af standard is called PoE power supply, the power supply technology corresponding to IEEE 802.3at standard is called PoE+power supply, and the power supply technology corresponding to IEEE 802.3bt standard is called PoE++power supply, also called 4PPoE