Fiber PoE devices Enable PoE Healthcare Solution
Nov. 07, 2023
Intelligent medical systems are the current development trend. The PoE Healthcare Solution is to make medical care more intelligent and informatized to build a neural network for intelligent hospitals. It can be found in outpatient clinics, wards, administrative management, logistics support, security,providing Provides services in medical emergency and comprehensive hospital management. Smart medical care is the forerunner of systemic medicine, intelligence and information facilities are the foundation of smart medical care.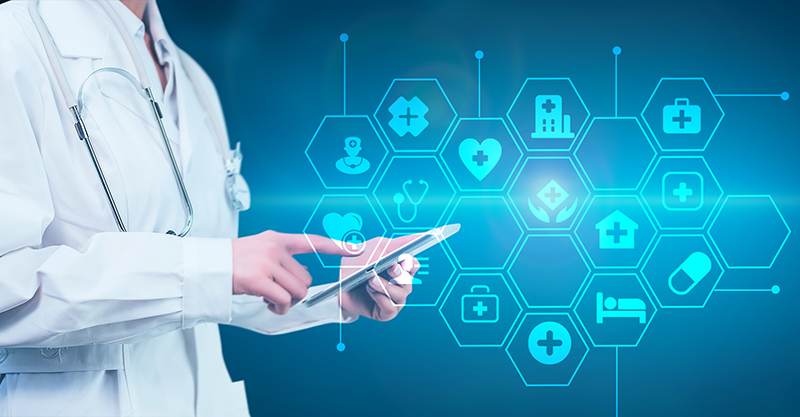 Using PoE Ethernet technology can combine power and data transmission on one network cable, simplifying wiring and management.The PoE Healthcare Solution integrate Wi-Fi in hospitals because the network requirements in hospitals are very high, such as medical image transmission, real-time monitoring, remote diagnosis, etc. These applications require large bandwidth support, but traditional networks may not be able to meet these high requirements, resulting in network congestion and delays. Wi-Fi network coverage usually requires the deployment of a large number of wireless access points. PoE technology also strengthens device security,provides device management and monitoring functions. Hospitals can strengthen device security and reduce potential security vulnerabilities through remote configuration, updating device firmware, and implementing access control.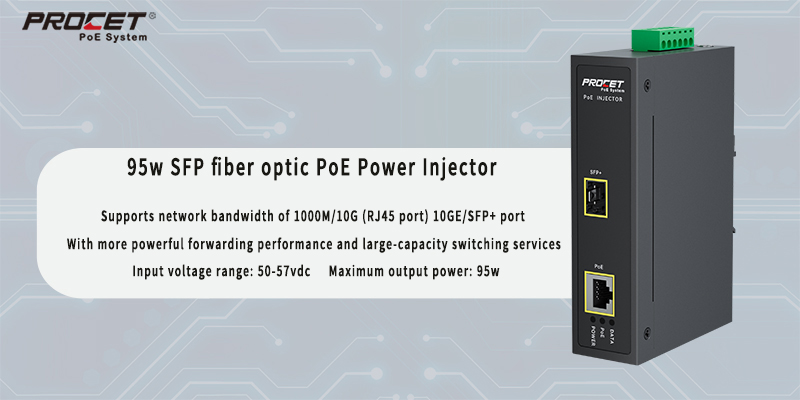 The PoE Healthcare Solution is aimed at hospitals with high bandwidth requirements and uses PROCET industrial-grade optical fiber PoE power supply equipment with the advantages of optical fiber transmission. It is equipped with a 1000Mbps, 1Gbps, 2.5Gbps, 5Gbps RJ45 copper interface and an IEEE802.3ae 10G SFP+ optical fiber 10G Ethernet network interface,it can be extended from the original 100 meters Ethernet distance to 10/40/60 kilometers (single-mode fiber). It can work normally under 50-57VDC input voltage and the PoE medical network injector maximum output power is 95W. It adopts IP40 metal solid shell. The product is very suitable for large-scale Building hospital/school/factory data centers and application scenarios that require long-distance transmission.